Phra Mae Thorani is Metropolitan Waterworks Authority Logo
---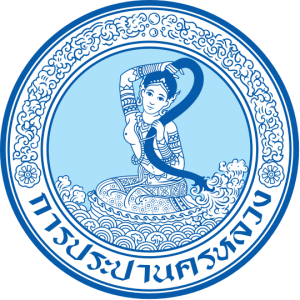 At the opening ceremony of the Metropolitan Waterworks Authority (MWA) (or "Karn Papa" at that time)on November 14, 1914, his majesty the King Rama VI said in part of his speech to those in attendance
Those who had helped with this task should be very proud of the work that you had done. Providing clean water to people was a great merit. We had all realized that the clean water was a life necessity. It helped prevent diseases. Clean water can cure diseases better than some medicine. In the past, if something was the evil or not pure, our ancestors told us to purify or get rid of the evil by using water to clean it.
It was believed that Phra Sriwasunnatara was once protected by the goddess of the earth. She squeezed divine water out of her hair which swept away all the evils.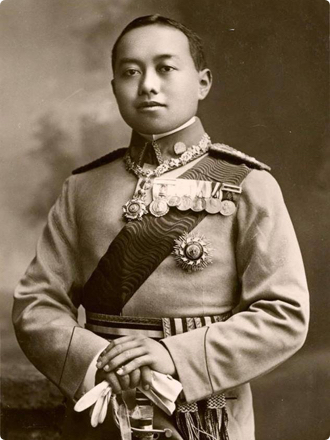 I wish this task has a tremendous success and hope that it will fulfill all the visions shared by my father (King Rama V) and myself. May the purified water by the organization wash away all the sickness that could harm my beloved citizens and it may this sacred water serve as the source of happiness for my people from this day onward.
That was how the MWA came up with its logo.